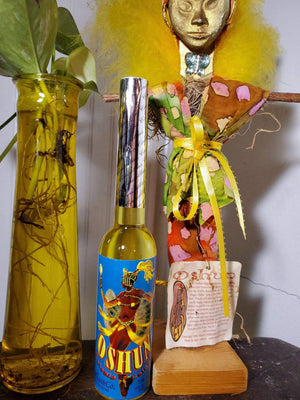 Oshun Water (Fragrance)
Perfect for those who work with the African Orisha Goddess Oshun. Comes in her favorite color, yellow. This can be used on your altar, as an offering, or any ritual work involving the Goddess.
Yoruba African Orisha Oshun. She is called the Orisha Of love and prosperity. She is beautiful, charismatic and has great taste in everything. She appreciates the finer things in life. She is graceful and loves to dance. Oshun represents the things that make life worth living.