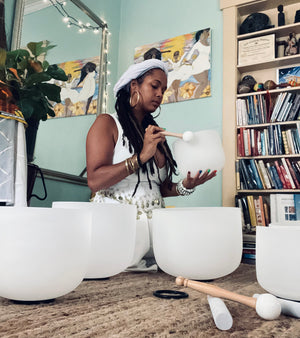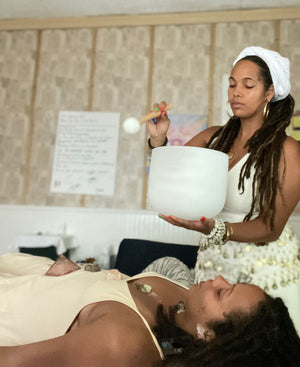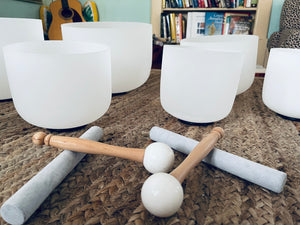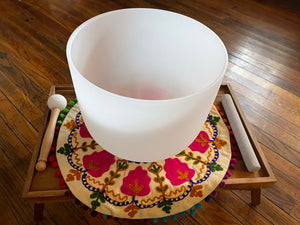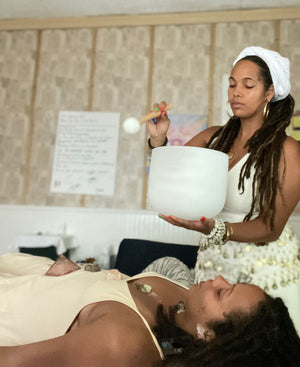 Sound Healing Session 1 HR
Kamilah's uses an ancient forms of regeneration, which involves spiritual renewal and revival, offers numerous benefits and incorporates various healing tools and instruments. Here are some of the advantages you can expect from this powerful practice:
1. Promotes Deep Relaxation: The session induces a state of deep relaxation, allowing you to release tension and experience a sense of calmness.
2. Reduces Stress and Anxiety: By providing a space for you to unwind and let go, this practice helps to alleviate stress and anxiety.
3. Chakra Balancing: Kamilah works with the energy centers in your body, known as chakras, to balance and align them, supporting overall well-being.
4. Aids the Immune System: This practice stimulates the immune system, helping to strengthen your body's natural defenses.
5. Helps You 'Get in the Zone' of Mind, Body & Spirit: By connecting you with your mind, body, and spirit, this practice enables you to enter a state of harmony and alignment.
6. Improves Circulation and Blood Flow: The techniques used in this practice enhance circulation and blood flow, contributing to better overall health.
7. Eliminates Toxins from the Body: Through various healing modalities, toxins are gently released from the body, promoting detoxification.
8. Connects You to a Natural Wave of Meditation: The practice facilitates a meditative state, allowing you to connect with your inner self and experience a natural flow of meditation.
9. Increases Focus and Clarity: By creating a space of mental clarity and focus, this practice supports improved concentration and mental acuity.
10. Improves Sleep, Boosts Mood, and Reduces Feelings of Anger: This practice helps to improve sleep quality, uplift mood, and reduce feelings of anger, promoting emotional well-being.
In addition to these benefits, Kamilah incorporates other healing tools and instruments to enhance the overall experience and promote deep healing and transformation.