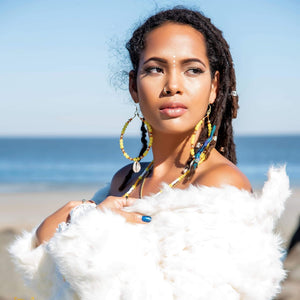 Conversation with Kamilah
One on One with Kamilah KaMaat -
In this call you have the opportunity to build and connect, ask questions, etc. Receive the knowledge, wisdom, understanding, comfort, support, clarity, and PEACE of mind you may need. Kamilah has a gift of transmuting. Sharing this space with her as she intuitively guides you through your own inner navigations. She helps others find their way in the dark back to the light. She has an access that quickly brings resolve to things that may be weighing one down. She is known for her ability to just KNOW what to say and how to say it to create movement. Her words penetrate deeper than the ears. Her messages travel and deposits into the ancestry for generational healing and into the future yet to come for the descendants unborn. Speaking with her can take you higher and deeper. If you feel called to her there's a reason. Let her Mother Energy, Divine Feminine Energy and Sweet Anointing hold space with you and for you. Kamilah doesn't like to refer to herself as a "reader" in this new age sense although her community refers to her as "The Oracle" and "Lighthouse". She awaits you to embrace you. 
This call is 1 Hr and will be done Virtually. 


Beware Of Fake Pages using Kamilah's images, videos and content.