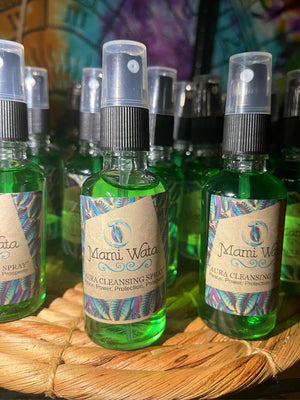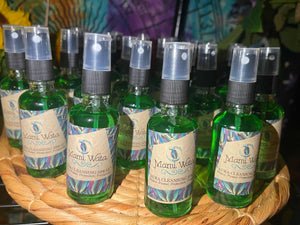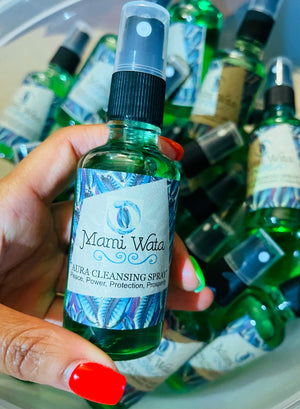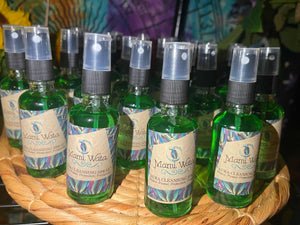 Mami Wata "Aura Cleansing Spray"
Made with a collective of powerful spiritual waters that I love to combine for a quick refreshing aura wash. If you've ever been to one of my circles this is the same combination I use for the spiritual bath upon entry into the temple. I use it in ceremony, person ritual, foot baths, energy clearing "reiki", to cleanse stones, etc. 
This MAMI WATA is a mobile reminder that the DIVINE feminine energy is always present within you and around you. In the presence of that energy all things are possible for you because you hold the POWER. 


MAMI WATA is an energy featured as the wealth of abundant waters, who's cup never runs dry. Also a symbol of good fortune, healing, and so much more. 

We give THANKS to and for the MOTHERS. 


You can use this by spraying over your head and allowing this mist to fall over you. Speak a prayer, intention or affirmation. 


Or you can spray into your hands, clap hands together over your head, then run your hands from your crown, down your body, to your feet. 


Or how ever you intuitively choose to use it, you can't go wrong with your first mind.