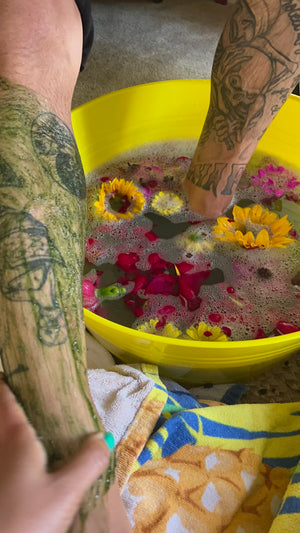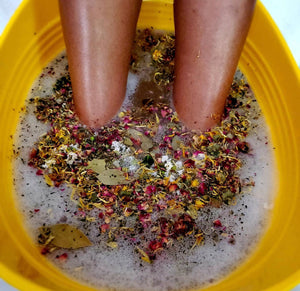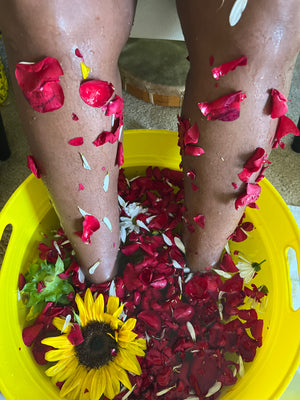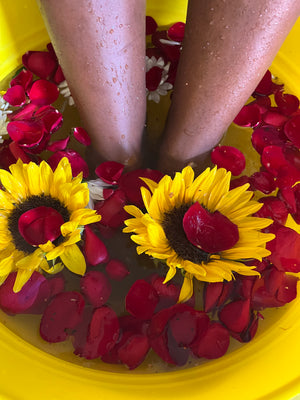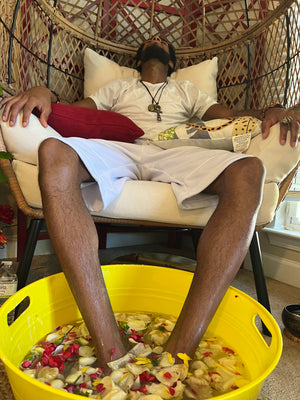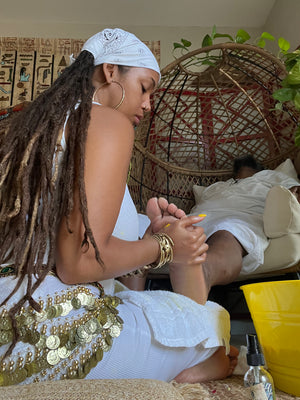 Spiritual Sole Cleansing
The washing of the feet was a ritual performed to wash away all the karmic residuals from the disciples and apostles before they could start their ministries. So in the same token of us having our own paths to walk and explore it is a form of baptism to prepare one for the new.

The purpose of the foot washing is to refresh the spirit and provide relaxation, cleansing, and purification. Each bath is infused with essential oils, fresh herbs, and healing intention. Clients receive a special scrub with a house made product and healing touch massage to conclude the session. Kamilah is an experienced facilitator who allows her intuition to lead the session insuring that each session is tailored to the clients unique needs and path.