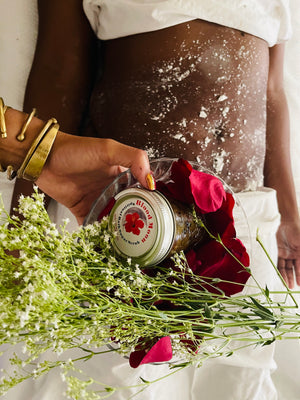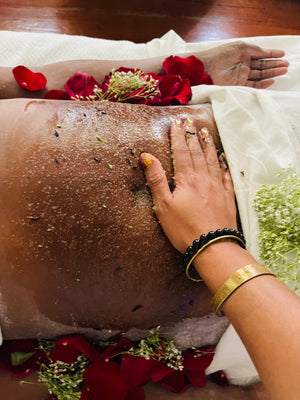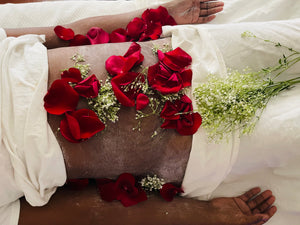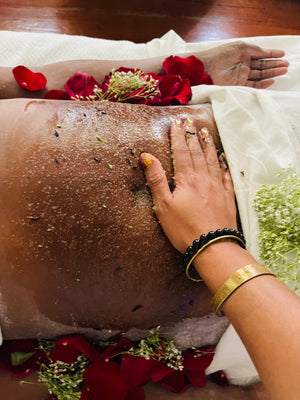 Womb Reiki Session
This session manifested from a vision. Vision turned reality. I have been a practitioner of Kemetic Sekhem (Reiki) for a few years but my background has always involved healing for my Sisters.
During this session I solely focus on the womb energy. Every session is unique and intuitive to each individual as everyone has a different need. May include but not limited to womb bath exfoliation (With Blood Moon Scrub), prayers, affirmations, smudging, sound therapy, crystal therapy, spiritual bath misting, deep guided breaths, etc.
This session is encouraged for Women and young women who have experienced abortion(s), miscarriage(s), rape, molestation, any sexual trauma, multiple sex partners, painful cycles, hysterectomy, womb surgeries, shame, guilt, fear, infertility, etc.
Though the experiences may no longer be physically present it doesn't mean they're not effecting an individual energetically, emotionally, mentally, spiritually, etc. Because these things have occurred there is always some sense of residual energy that can be present and potentially creating blockage. This is an outlet to begin the healing process or add to an already existing healing process.
I personally have experienced womb trauma and by focusing and being dedicated to my own healing I have been able to move past so many limiting barriers. Through healing I have discovered my purpose, passions, creativity, my voice, my power, my confidence and so much more. All the things that once felt out of reach and non existent has manifested full force into my life. All of these which were buried deep into my womb. The more I went in the more that came out.
I can show you how, gracefully to reclaim everything you feel has been taken, everything you feel has been lost and transform it to your advantage.
Session doesn't include flowers (Bring white baby's breath and red roses unless otherwise stated).